Flight Training
The stepping-stone to a career full of possibilities
Not your average 9 to 5
The leadership, experience, college-structured programs and additional operational training of Helicopters Canada accelerates your learning; launching your career into one of the most dynamic and exhilarating industries with the highest level of aviation-based training.
Canadore College Program
Programs starting every September
Our program runs in partnership with Canadore College, providing you with much more than the basic Commercial Helicopter Licence, you will learn the necessary operational tools to build your confidence and advance in the industry as a highly-employable helicopter pilot.
A variety of additional operational training courses provide you with a balanced ground school program, and graduates will receive a Canadore College Certificate and a Transport Canada Commercial Pilot Licence – Helicopter as well as numerous industry-recognized certificates.
We pride ourselves on our program and all it has to offer. Some of what sets us apart:
Personalized Perfection
Our one-of-a-kind flight training programs provide the most extensive training and operational courses.
Full Control
Our Duty Pilot Program puts the students in charge of organizing and overseeing the flight operations – preparing you for life in the industry.
High Standards
Over 200 hours of formal in-class ground school fully prepares you to excel in your program.
Fully Customizable
Individually built programs are updated throughout the course to ensure students get the most out of their training.
Aircraft
Our Training Fleet is Second to None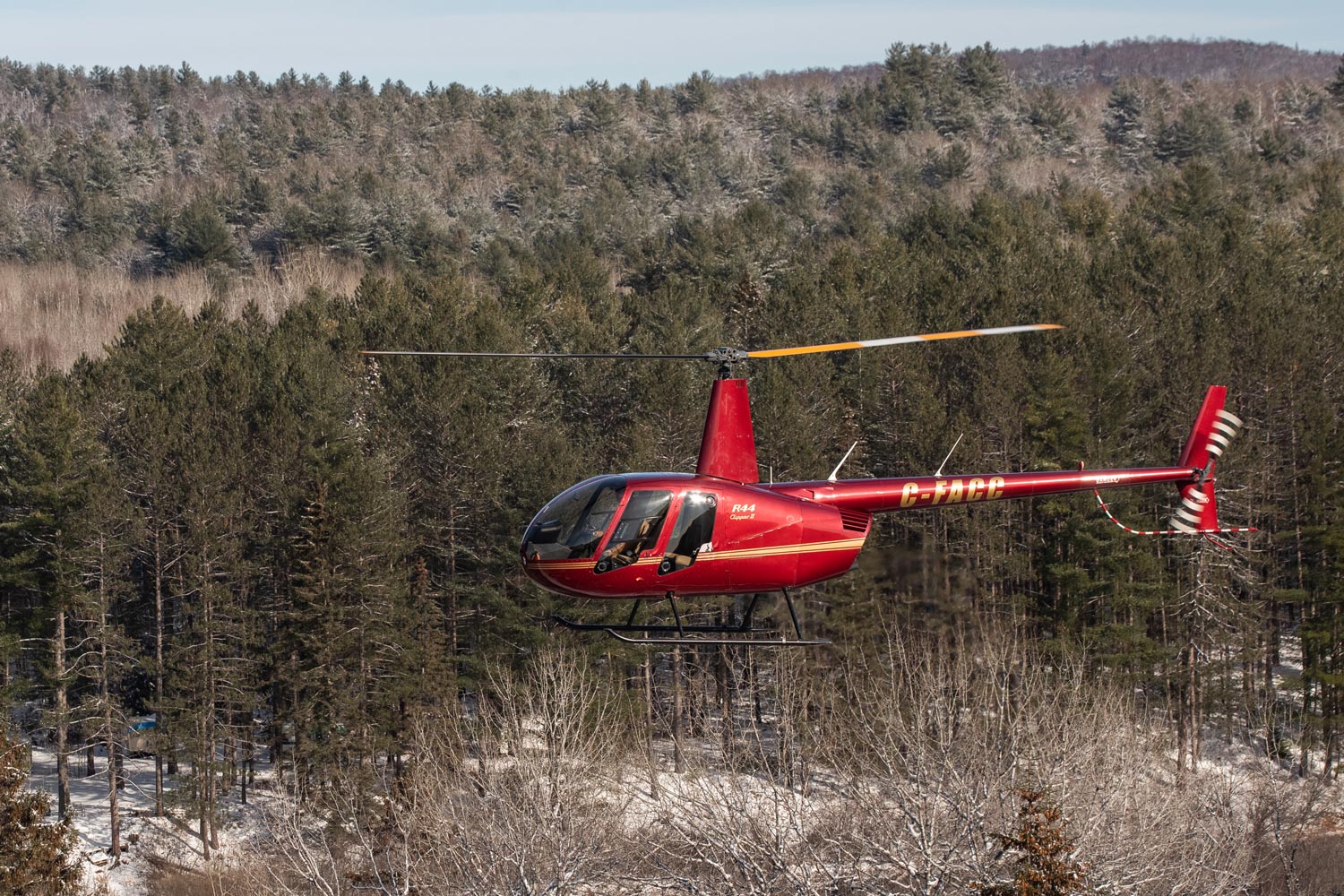 Robinson R44
The Robinson R44 provides excellent reliability, responsive handling and performance, making it the ideal piston helicopter for a variety of applications.
Technical Specifications
Cruise Speed: 100 mph
Pax: 3
Internal Payload: 780 lbs
External Payload: 780 lbs
Range (Full Fuel): 300 miles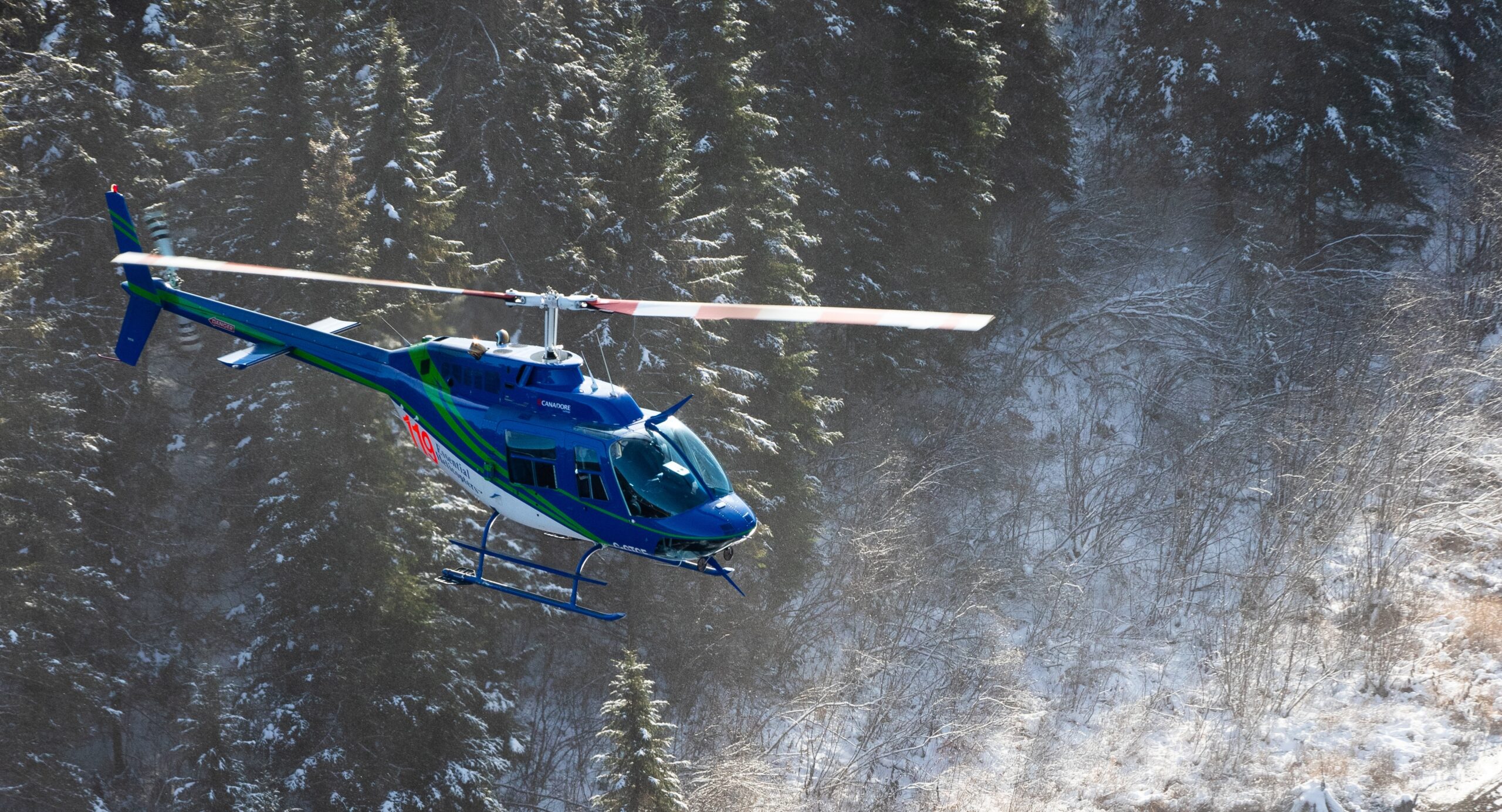 Bell 206 Jet Ranger
The Bell 206 Jet Ranger is the turbine helicopter of choice for the industry with a safety record that is unsurpassed in both flight training and operational applications.
Technical Specifications
Cruise Speed: 115 mph
Pax: 3
Internal Payload: 1300 lbs
External Payload: 1450 lbs
Range (Full Fuel): 250 miles
Going One Step Further
If you are looking to enhance your training and expand your career prospects, sign up for one of the many operational courses that we offer.
Winter Survival
Winter Survival Bush Training.
Underwater Egress
Underwater Egress and Ditching Procedures
Preparation for Flight
The Skills you'll need to be a successful pilot
First Aid
Presented by Certified Instructors
Chainsaw and Felling
Classroom and Practical Training
Log Pad Construction
Construct and Inspect a Safe Helicopter Pad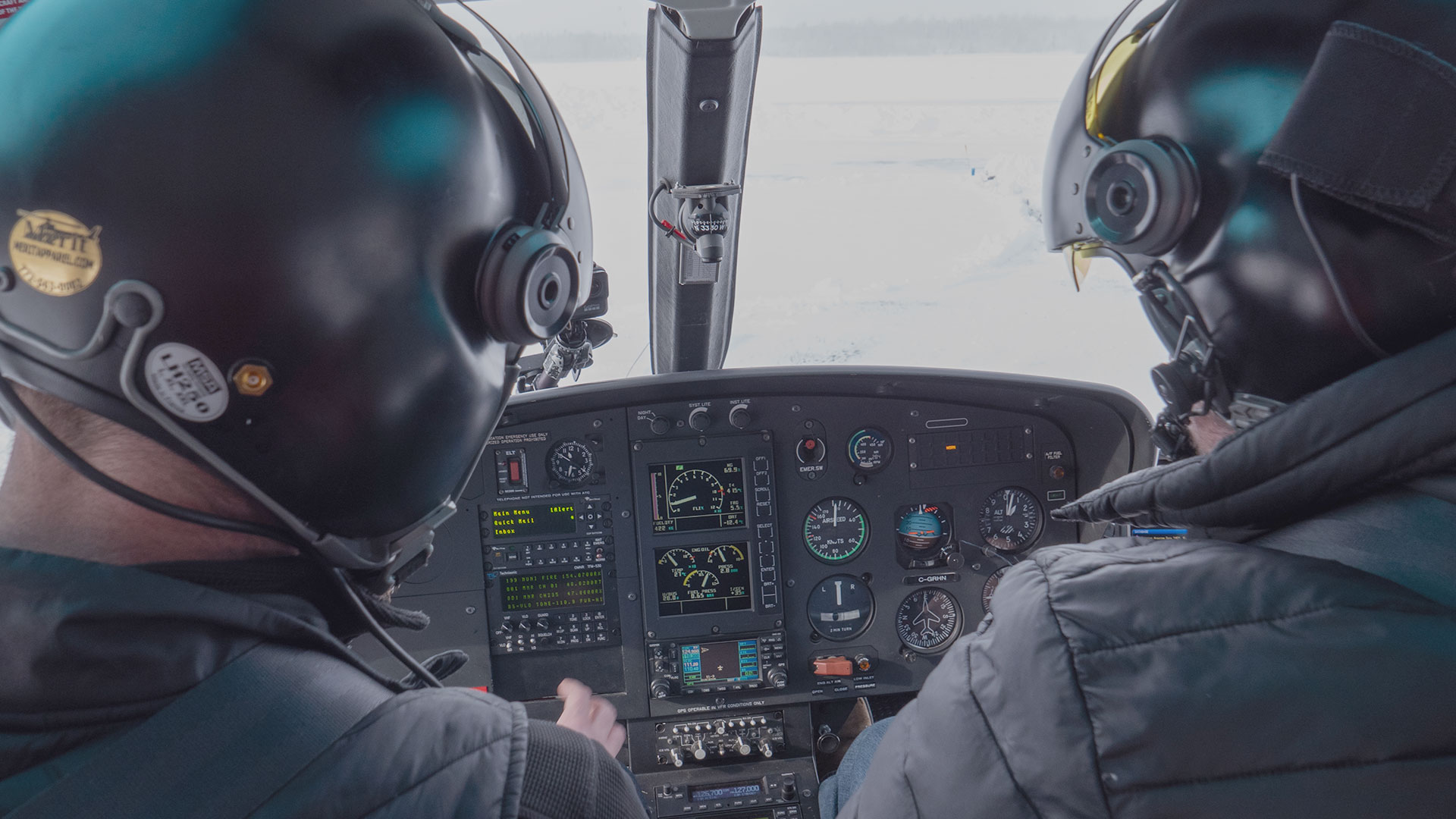 Transport Canada Program
Available year round
Our Transport Canada program is offered year-round and covers the minimum requirements to obtain a commercial helicopter licence. The program provides students with all the basic skills to be a successful pilot in the industry.
This course is ideal for students who require flexibility during their training or require a specific timeframe to complete the program. Dependant on course availability, students in this program have the opportunity to attend additional operational training courses that are offered.