Over 40 years in aviation.
We are an approved Transport Canada Flight Training School and Charter company located in North Bay, Ontario. Helicopters Canada offers a variety of helicopter services that includes Flight Training, Charter and Maintenance.
We're partnered with Canadore College to provide a one-of-a-kind College Pilot Preparedness Certificate program in Commercial Helicopter Pilot Training. The only flight training program of its kind in Canada!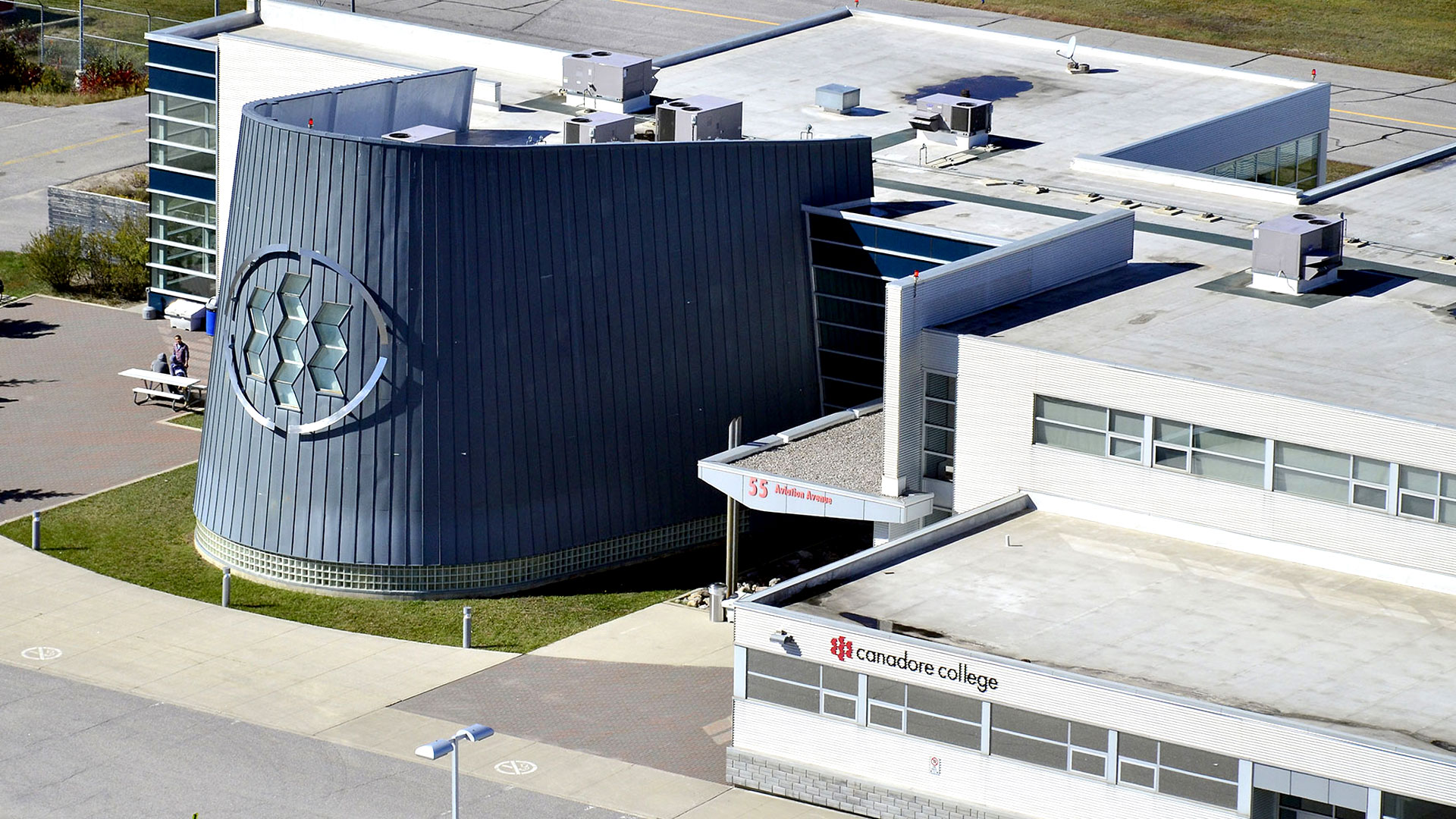 Our campus at Canadore College
Dedicated staff and top-of-the-line training tools.
Canadore College's Aviation Campus is home to top of the line, industry-standard training tools and dedicated staff and faculty. The 87,000 sq. ft. training facility is ideally located at North Bay's Jack Garland Airport. The campus is a state-of-the-art facility, which provides students with classrooms, resource centers, cafeteria, meeting rooms and student lounge. The Commercial Pilot – Helicopter Flight Training Program's unique curriculum provides students with the benefits of a college education combined with practical instruction. This blend of academic, operational and hands-on training gives students a balanced program unlike any other.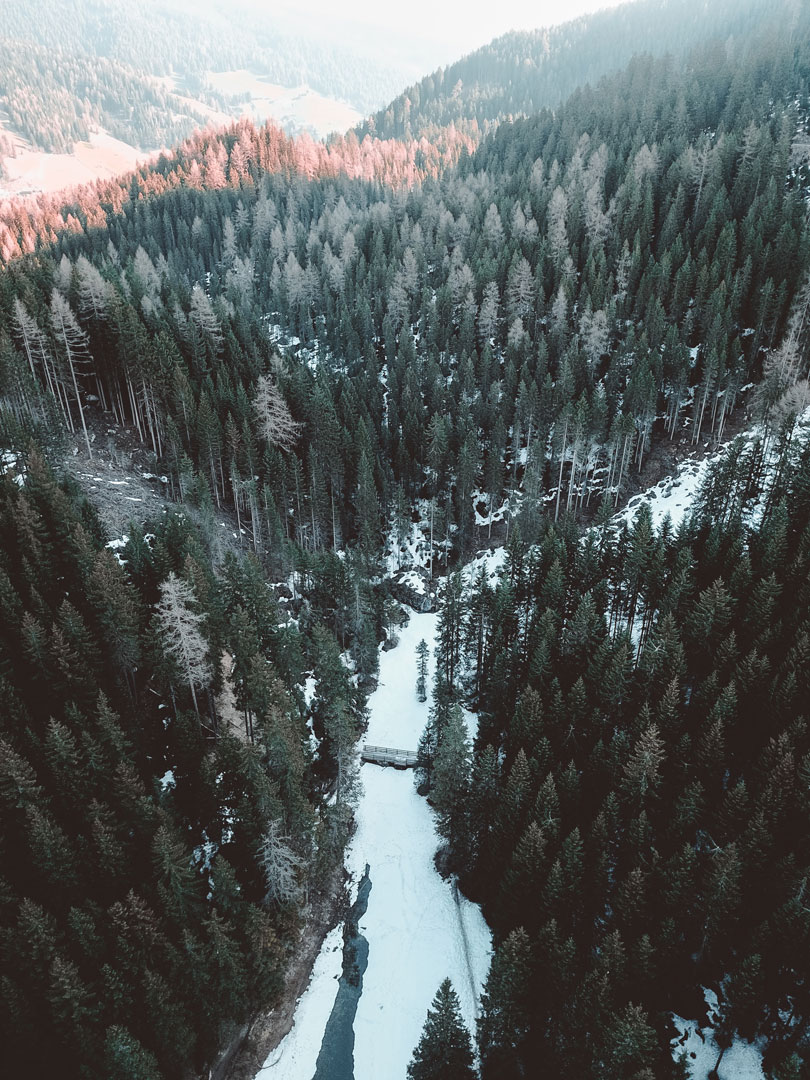 Our Airspace
One of the best training locations in Canada.
The North Bay Airport is one of the best flight training locations in Canada. The airport is equipped with a modern NAV Canada Flight Service Station, Radar and all instrument approach aids. The airport is located within minutes of rugged heavily forested land, ideal for helicopter training. The close proximity of our facilities to the training areas ensures our students are not wasting valuable flying time getting to the practice areas.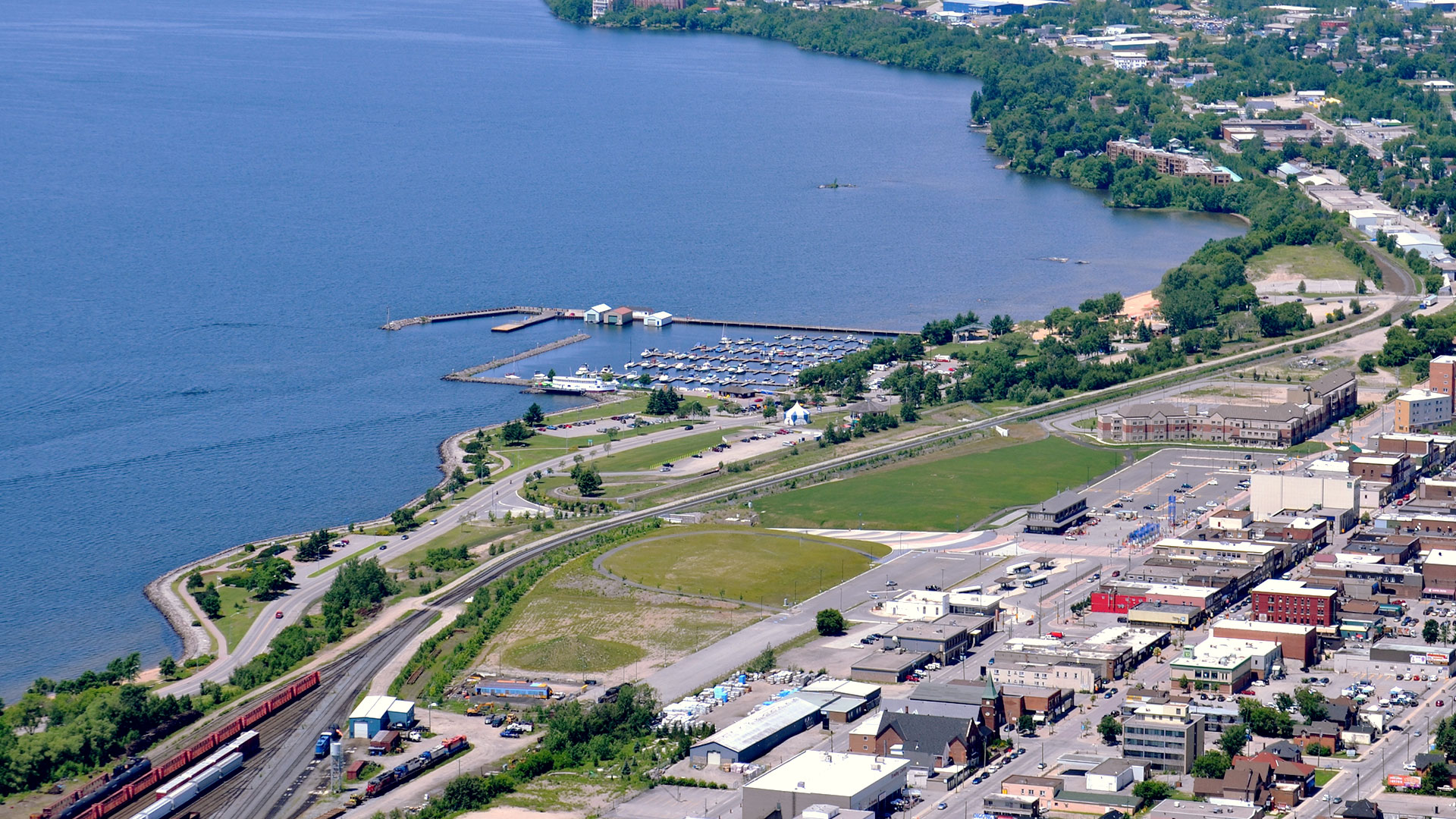 Our Neighbourhood
A short 3 1/2 hour drive from either Toronto or Ottawa
The city of North Bay is a popular year round destination. With a population of 54,000, this city offers plenty of activities, amenities and services to meet your needs. North Bay is nestled in between two beautiful lakes, Lake Nippissing and Trout Lake, offering a wide variety of recreation opportunities. The city provides regularly-scheduled bus services to our aviation campus so students are able to access our facilities. Having both a college and university ensures there are numerous student housing opportunities available.