Commercial Licensing
Make a career out of flying in the aviation industry.
Commercial Licensing Information
Getting Your Commercial Licence
Transport Canada requires a minimum of 100 hours flight training time. This can be done all on one helicopter, or by combining different types though the program. You can train on the Robinson R44 or Bell 206 Jet Ranger. The flight test takes approximately 2.0 hours in addition to the 100 hours of training time.
Beyond your flight training program, you will learn dispatching and flight following operations, fuelling from stationary tanks, bowsers and drums, ground handling techniques, hangar and apron etiquette, aircraft documents and maintenance requirements and so much more.
You will be provided with minimum 80 hours, maximum 200 hours of ground school to help you pass the final licensing exam. One-on-one tutoring is available for students requesting private instruction for an additional fee. Ground school instructors use in-class and hands-on teaching techniques to cover the following topics:
Canadian Aviation Regulations
Aerodynamics and Theory of Flight
Meteorology
Airframes, Engines and Systems
Flight Instruments
Radio and Electronic Theory
Navigation
Flight Operations
Licensing Requirements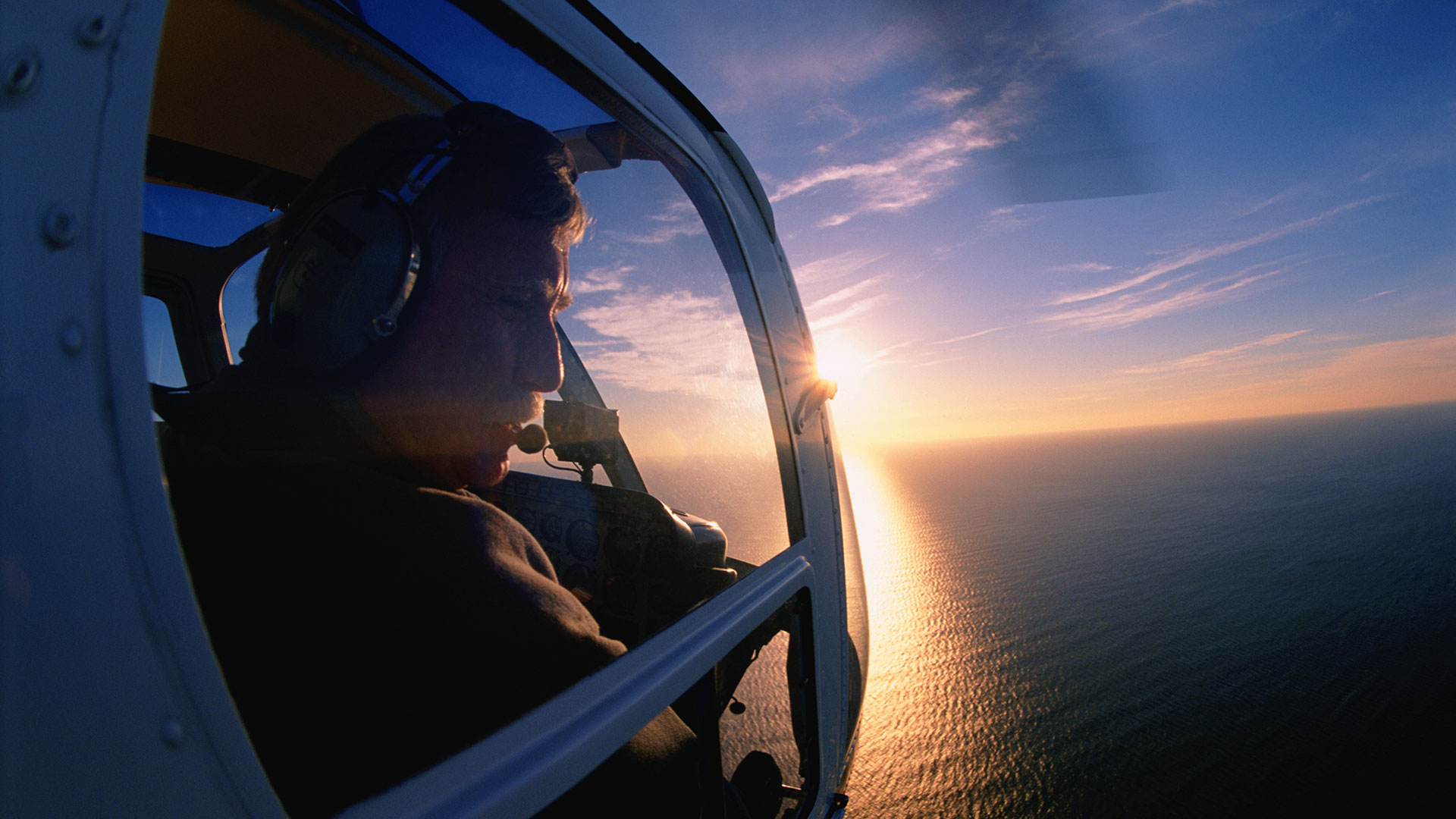 Admittance Requirements
To be eligible for enrolment into the Commercial Helicopter Licence program, you must submit the following:
Completed application form – request this from the Student Coordinator
$500.00 application fee
Suggested: Tour of Aviation Campus – come see our facilities, aircraft, meet our instructors, current students, and have all your questions answered. While you are here for your Campus Tour, we highly recommend booking an Introductory Flight with a flight instructor to try flying a helicopter for yourself! Talk to your Student Coordinator to find out more information and how to book
Recommended secondary education – geography, math, physics, english
Licensing Eligibility
After being accepted into the program following the Admittance Requirements above, the student must meet the following requirements to be eligible for Commercial Licensing:
18 years of age or older
Category One Aviation Medical completed by a Certified Canadian Aviation Medical Examiner Approximate 2-month wait time to receive the certificate. Talk to your Student Coordinator for more information on how to book your appointment 2 months in advance before submitting your application
Program Requirements
After meeting the Licensing Eligibility above, the student must achieve the following requirements to successfully obtain their Commercial Helicopter Licence:
Pass the PSTAR exam to hold a Student Pilot Permit – allows an unlicensed student to fly solo under training supervision
Pass the Radio Licence verbal and written exams
Pass the Transport Canada final written exam – CPHEL
Pass the Transport Canada flight test – completed with a certified flight test examiner
Meet the minimum 80 hours of ground school and 100 hours of flight training