Programs
Commercial Licence
Full Time
Program Overview
As a student in our Flight Training Program, expect unparalleled instruction from some of the most experienced instructors in the industry who pass on their operational experiences to you. Our Chief Flight Instructor, Grant Ross, has been flying for almost 25 years, and instructing for over 20 years. Grant also holds the title of Chief Pilot to bring real-world techniques to all of his instructing relationships. Our ground school and flight training are designed to provide graduates skills, knowledge and attitude necessary to operate helicopters efficiently and safely under various flight conditions and in remote geographic locations.
In partnership with Canadore College, both programs begin in September of each year with completion in April or May the following year. This is a full-time course – Monday to Friday – including additional classes that are not only fun, but look great on a resume to make prospective employers take notice.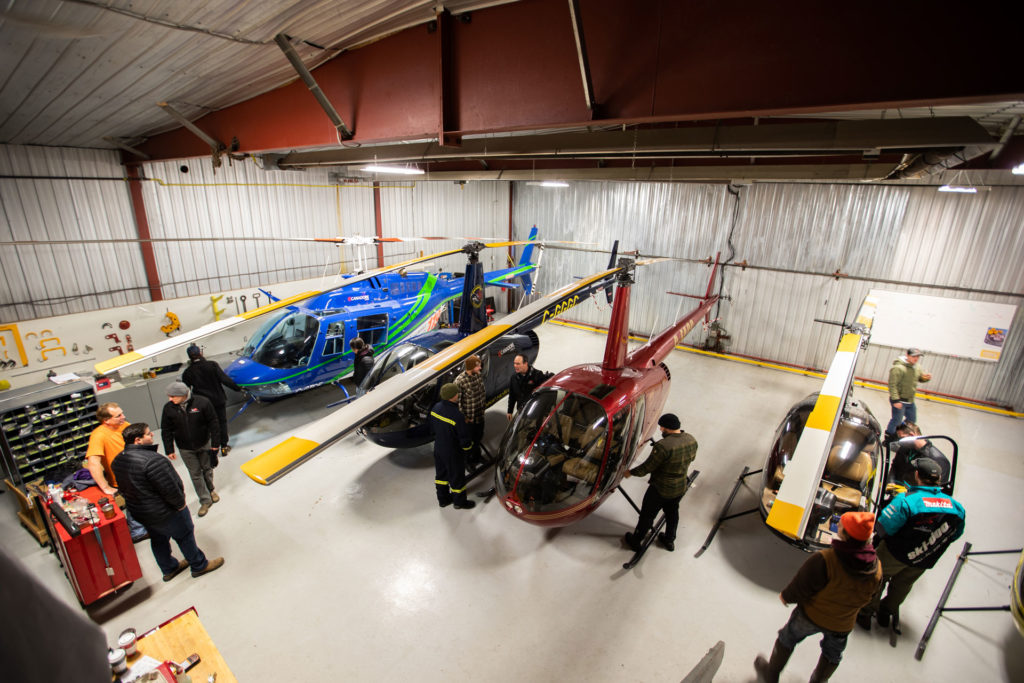 The licencing part of the program is weather contingent. The more Mother Nature lets us fly, the more hours we put on our students, the sooner they can graduate, in theory. Be prepared for dispatch at any time – Monday to Friday – possibly sunrise to sunset – possibly on weekends, if there is any flight time to catch up on. Bad weather days are used to the students' advantage to stay current with any groundwork or aircraft familiarization. Classes work as a team; nobody goes home until all the aircraft are clean, fueled, and put to bed for the night. If you want your fellow student pilots to help you remember you must help them! This is an excellent lesson to learn in the aviation industry that will give you a great reputation with employers looking for reliable pilots.
You will start with ground school and then do flights in between to put what you learn into practice. Be prepared to fly during your first week of school! There will be formal classes, one on one tutoring, tests, assignments and homework to keep you proficient on the ground and in the air.
Program Capacity: 15 students

Program Length: 9 months

Start Date: September of each year

End Date: Scheduled for completion at the end of May. The program length may vary between students in order to meet all the Transport Canada requirements for completion – remember this program is contingent on the weather!
Fixed Tuition Fees
Flight Training Ground School ~ 80 Hours
Transport Canada minimum requirements are 80 hours
Extra ground school hours are available
One-on-one or in-class time for $75.00 per hour
$2,700.00
Ground School Kit
Includes flight bag, all books, flight computer, maps and manuals
$685.00
Transport Canada Licensing Fees
Costs are approximate and not included in the tuition fees
Set by and paid directly to Transport Canada, subject to change
$800.00
Simulator Instruction Time
5 hours maximum in certified simulator with an instructor
Simulator hours – dual – $75.00 per hour
Simulator hours – solo – no charge
$375.00
Flight Time – 100 Hours
Costs based on the helicopter type(s) chosen to train on see following section
You may choose to combine two helicopter types that equal 100 hours of flying

included in flight costs
– see following section
*Flight test hours are not included in the 100 hours of flying ~ approximate flight time for a flight test is 2.0 hours and will be done in the aircraft recommended by your Chief Flight Instructor
Flight Training Program Costs
Robinson r44 – piston Helicopter
$835.00 per hour
Basic program of 100 hours on a Robinson RH44

100 Hours Flight Time: $83,500.00

Fixed Tuition Fees: $4,560.00

Total Flight Training Tuition: $88,060.00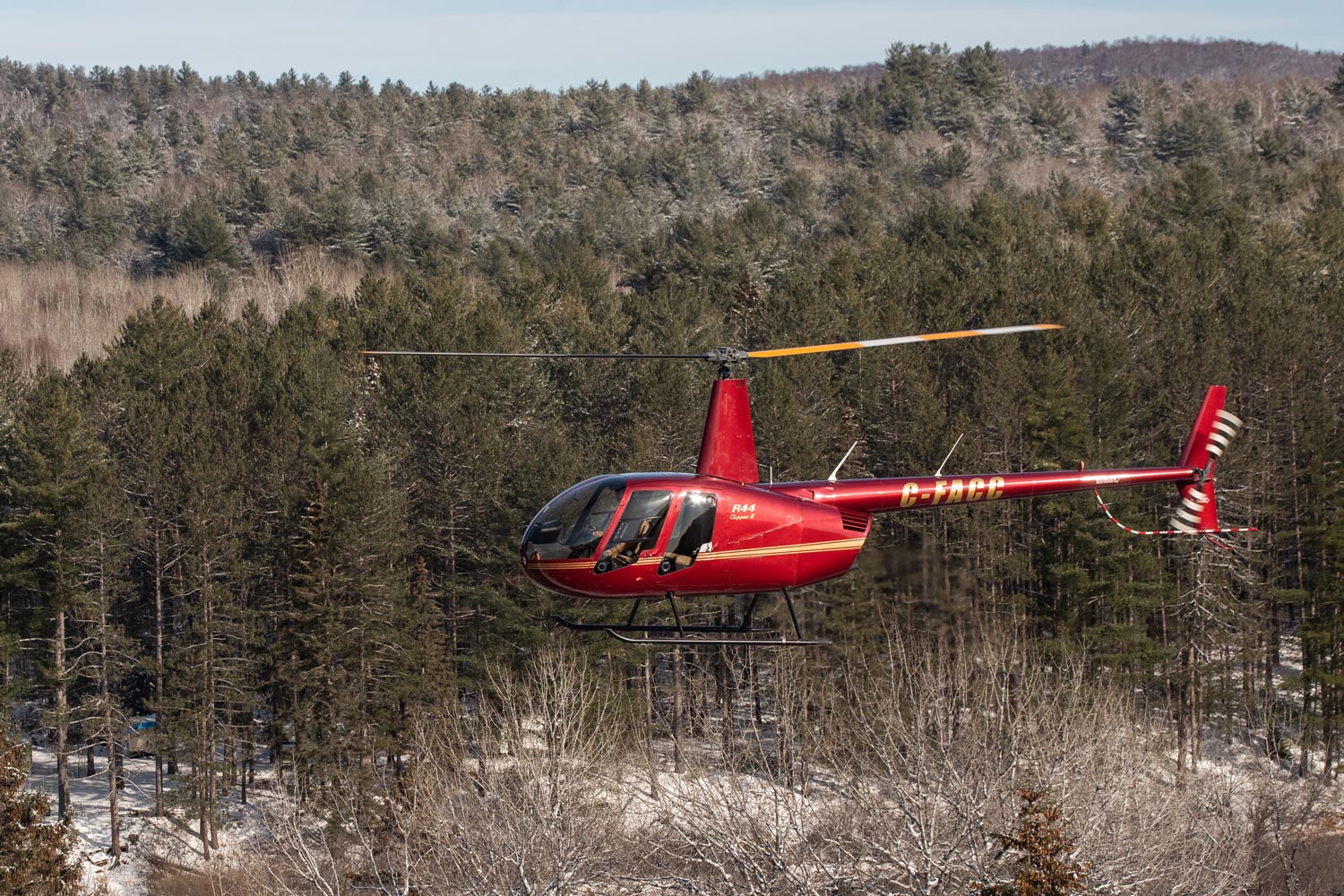 Bell 206 jet ranger – turbine helicopter
$1,190.00 per hour
Basic program of 100 hours on a Bell BH06

100 Hours Flight Time: $119,000.00

Fixed Tuition Fees: $4,560.00

Total Flight Training Tuition: $123,560.00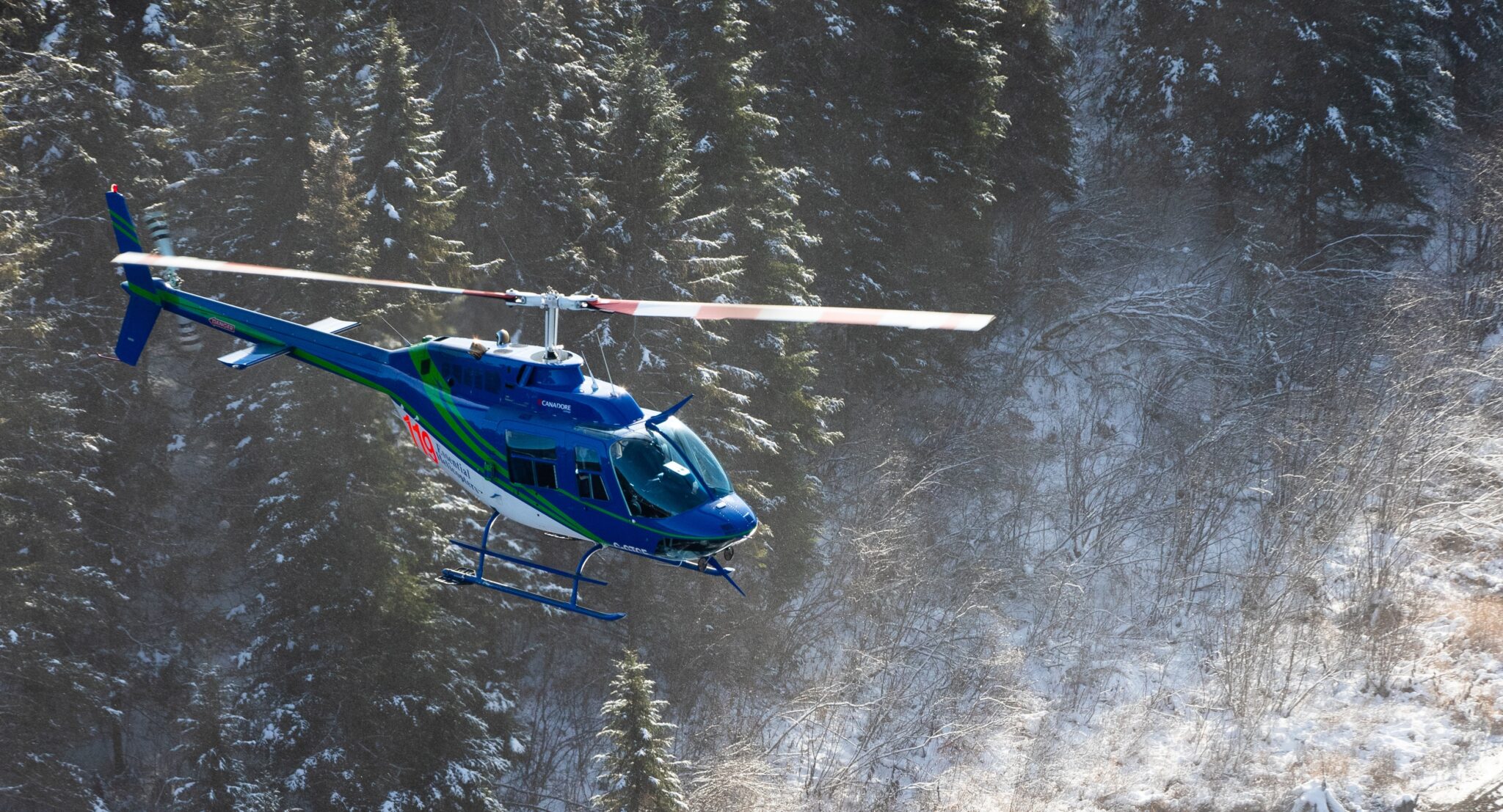 Combination Program Samples
These program hours are just samples; you may choose any combination of hours on each aircraft that you prefer and specify this on your application form. We suggest you budget for a minimum of 10 hours on either type in order to be proficient on that aircraft and receive a type rating. These hours are flexible and can be changed at any point in your program if you desire.
| R44 & BH06 Combo | Piston Hours | R44 Rates | Turbine Hours | BH06 Rates | Fixed Tuition Fees | Total |
| --- | --- | --- | --- | --- | --- | --- |
| 90/10 | 90 | $75,150.00 | 10 | $11,900.00 | $4,560.00 | $91,610.00 |
| 80/20 | 80 | $66,800.00 | 20 | $23,800.00 | $4,560.00 | $95,160.00 |
| 70/30 | 70 | $58,450.00 | 30 | $35,700.00 | $4,560.00 | $98,710.00 |
| 60/40 | 60 | $50,100.00 | 40 | $47,600.00 | $4,560.00 | $102,260.00 |
| 50/50 | 50 | $41,750.00 | 50 | $59,500.00 | $4,560.00 | $105,810.00 |
| 40/60 | 40 | $33,400.00 | 60 | $71,400.00 | $4,560.00 | $109,360.00 |
*TOTAL TUITION does NOT include additional Pilot Preparedness Program Fees
All tuitions quoted are based on Transport Canada's Minimum mandatory hours to obtain a Commercial Helicopter Licence. More hours than quoted may be required.
If you are unable to attain your licence within the hours required in the Transport Canada guidelines and require extra flight training and/or ground school, you are financially responsible. The program is very individual – our instructors strive to complete the course within the minimum time allotted.
Additional Costs
Canadore College Tuition – see the Pilot Preparedness Program Information Package or visit www.canadorecollege.ca/programs/helicopter-flight-training
Category 1 Aviation Medical Exam fee for initial appointment with a Canadian Aviation Medical Examiner (CAME) – paid directly to the CAME of your choice – See more information under "Admission Requirements"
For Health and Safety reasons, a headset is a mandatory requirement. Prices can vary based on the supplier and designs available. We can place an order on the students' behalf
Students are also given the opportunity to acquire a flight suit. This is not a mandatory requirement but is highly recommended for working in the industry and is something students will have for the rest of their career. We can place an order on the students' behalf
For ground school classes, students are encouraged to print off any manuals and learning resources. This can be done at a local commercial printing company of their choice
Additional training is available after course completion – this includes:

Night Rating
Time Building

Type Endorsements
Short Line and Long Line Training