You've Got Your Helicopter Licence, Now What?
There are many steps on a student's journey to becoming a helicopter pilot. It all begins with a moment of inspiration. From imagining oneself in the world of aviation to having a career in flying a helicopter, the hopeful and exhilarating feeling is second to none. The next step is learning how to fly and as a flight school, it is our job to encourage the third step: bridging the gap between a new pilot and an employed one. Chances are that if you're reading this, you may be moving through one of these steps yourself! One of the many wonderful things about the working world of helicopters is the options are endless – there is something for everyone, at every stage and skill level. To help you on your journey, we've come up with a list of options to explore when you are ready to take flight.
VFR to IFR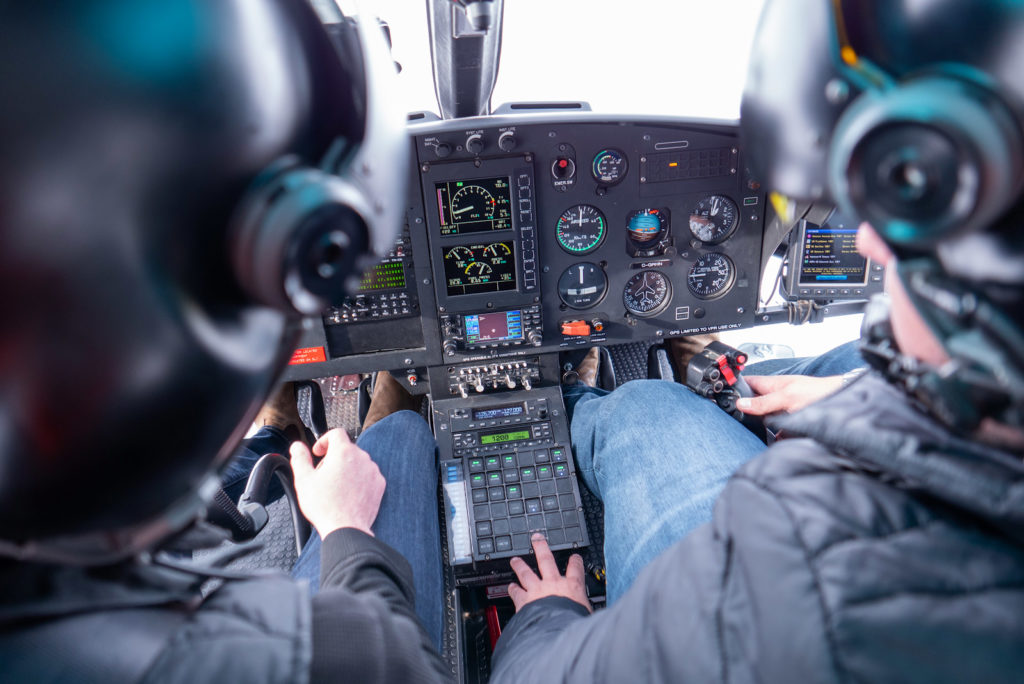 Two common terms that are used in aviation professions are VFR and IFR. VFR, which stands for Visual Flight Rules, means the pilot flies by what they see out of their windscreen. The opposite, IFR (Instrument Flight Rules), means the pilot cannot see out of their windscreen due to poor visibility/high altitude/no horizon reference/night conditions, etc. Requiring additional training and special rating, high-time pilots take on IFR flying to extend their services beyond the restrictions of VFR helicopters. The jobs that are done with IFR capable pilots and machines are usually essential and can't be limited by such factors. They include:
Offshore oil rig transport, supply and construction
Search and Rescue in remote and mountainous areas
Coast Guard patrolling and dispatch
Air Ambulance first responders and patient transport
Sightseeing & Tourism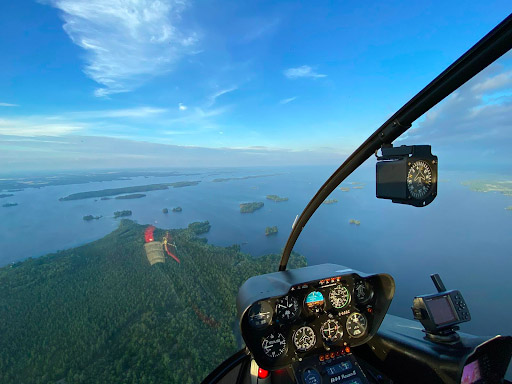 As a common first job for new pilots fresh out of flight training, this is a safe and comfortable transition into learning how to fly with customers on board. These flights can be event-based or at a primary location, depending on the company and their services. A great way for low-time pilots to build hours and develop smooth flying skills, while keeping a manageable schedule with flights between 15 minutes to 3 hours long. You may have experienced one of these flights yourself in Toronto, Niagara Falls, The Grand Canyon or at least know someone who has. And bonus, it's a great way to use your job to help people make unforgettable memories.
"At Blue Heron Tours In Tobermory we are very lucky to have a great relationship with Helicopters Canada (Formerly Essential Helicopters). We are able to employ the best pilots coming out of flight school and give them an opportunity to fly tours in one of the most picturesque settings in Canada. Our past pilots Have enjoyed the opportunity to fly people enjoying their vacation and in awe of the beauty of this area. The majority of our flying is over water at the top of a peninsula which presents many challenges in flying but more rewards."

Griffin Salen, Blue Heron Tours
Aerial Application and Agricultural Support
A natural fit for any student coming out of flight school with a background in horticulture/farming. This field is usually seasonal which allows for flexibility in trying out different services during your first year as an industry professional. New graduates get to take advantage of mentorship opportunities to move from a ground crew position to a pilot, which is perfect for unique types of flying such as crop spraying, cherry drying, bug and pest control or land surveys. Read "A Growing Niche" by Vertical Magazine on helicopter prominence in crop spraying,
Passenger Transport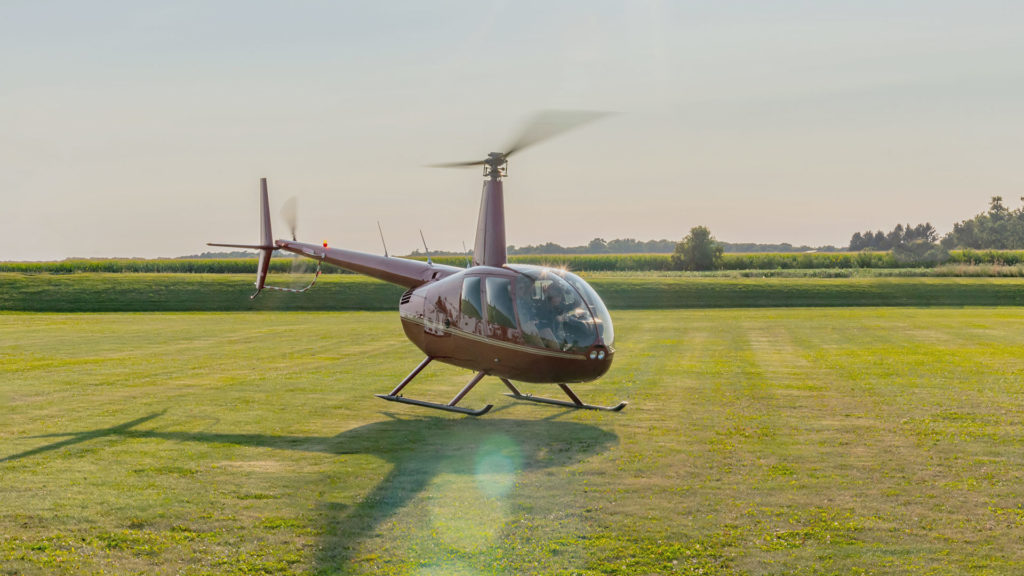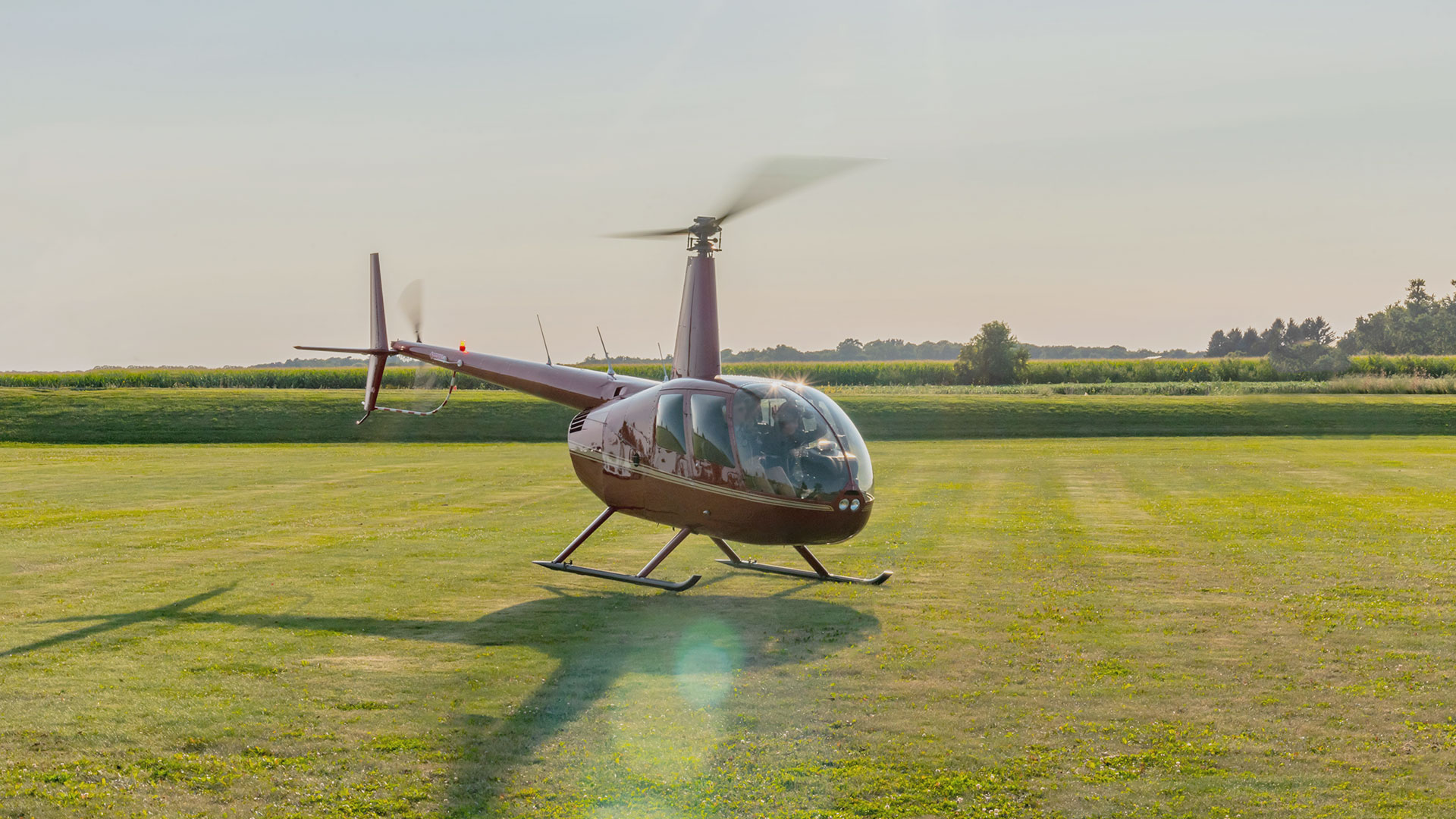 These are the types of jobs that flight training prepares you to dive into head first as a charter pilot. Transporting passengers from point A to point B is usually more demanding when flying helicopters, and can involve special requests mid-flight from clients on board. Some think of this as flying a glorified air taxi, but more than that, it is up to the pilot to go as low, as slow, as close, and as smooth as the customer demands. Professionals get to show off flying skills that they have spent years mastering during flights for executive ferries, news/traffic reporting, photography/videography, wildlife surveys/tagging/sampling, heli skiing, GPS imaging, and many more.
"With hard work, commitment and the right attitude Yellowhead is a company that offers growth, knowledge and experience that every young pilot should be looking for to eventually gain hours in a safe work environment with jobs that will challenge and improve yourself as an young pilot throughout your career."

Junior Pilot for Yellowhead Helicopters
Utility
Teamwork is the name of the game in the world of utility flying. Pilots are prepared for anything and the excitement of accomplishing a unique and important job – with the help of their crew – is what keeps them hooked. Consistent training and education courses required of all professionals in this field assures that large, complex tasks can be completed safely and efficiently. This work is the quintessential meaning of being a helicopter pilot; the capability of the machine combined with the skill of the pilot and knowledge of the ground crew has to be in perfect harmony to provide services like mining and exploration, water bucketing, external loads, forest fire support, avalanche control, drill rig construction, and more.
Specialty
As the name suggests, these jobs require special training to conduct safely and professionally. During these missions, wou will usually find more experienced pilots in the seat who are ready for new challenges. One of the best things about this type of flying is that you will never find an aeroplane with these capabilities, making the pilot, crew and clients even more proud of helicopters than on an average day. If you haven't heard of these before, we suggest you look up some impressive pictures online of:
Flight Instructing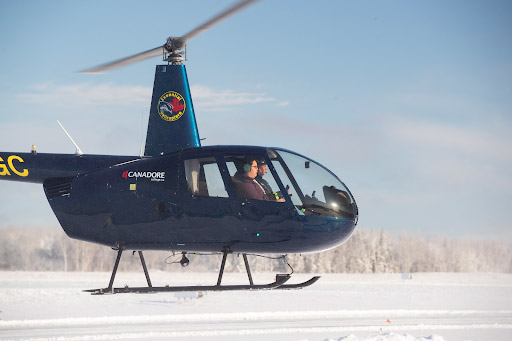 Every flight instructor loves their job. Whether teaching in helicopters or aeroplanes, some argue it is one of the most rewarding professions as a pilot to come full-circle and help move a student along from where you once were to where you are now. Teaching allows you to establish yourself in one area for a period of time, work predictable hours, and have the opportunity for employment year-round. These aspects of training appeal to all types of pilots; low-timers looking for ways to gain hours quickly, and more experienced pilots looking for a more conventional schedule. Today, the industry is at an all time low for all types of instructors all around the world, making this the perfect opportunity for those who are drawn to teaching and taking students under their wing… literally!
www.helicopterscanada.com/instructorrating
Never Lose Sight of your Dream
All helicopter pilots have at least one thing in common – whether newly licensed or with decades of experience – we all have a dream job that we hope to one day check off our "been there done that" list. Our graduates year after year are no different. Just because some of these job descriptions may be a few thousand hours away doesn't mean it's something to shelve until your time comes. Every day on the job counts towards where you want to end up one day, if you're flying or not. You never know how your next opportunity could connect you with the perfect transition into the type of flying you've been wishing for. Keep an open mind and positive attitude with every employer, co-worker and client you meet on your journey through this industry because one day you just might have them to thank for helping you "live the dream!"
Looking for more inspiration? Head over to our Flight Club to see where our graduates are now.