Training in North Bay Makes You a Better Helicopter Pilot
You know what they say, location, location, location. When getting your helicopter licence in Ontario, nothing tops Nipissing. Known as the "Gateway to the North", a huge amount of traffic passes through the area, opening doors to meeting people with diverse backgrounds and experience. The helicopter industry is small and networking is key as you build relationships with potential clients, future employers, mentors, and partners. From people to places, we have come up with 4 ways that North Bay and the Nipissing district offer Helicopters Canada students a dynamic, exciting, and safe environment to prepare you for the world of aviation.
Climate and Landscape
We are surrounded by crown land that offers free range to students to fly both solo and dual.
Our terrain models the Canadian landscapes students will encounter in the professional world with no shortage of forest, escarpment, lakes, swamps, towers, dams, mines, and more. The dynamic scenery is matched by its four-season climate and weather patterns that allow for training all year round, preparing graduates for the type of weather they will experience once they get their licence. From calm and clear bluebird days, to wind, rain, sleat, snow, our students are exposed to all elements, ideal for charter specific training, operational flying, and confined area practice. And with exposure to different procedures on the ground and in the air, our students are able to practice flying both in extreme cold and extreme heat.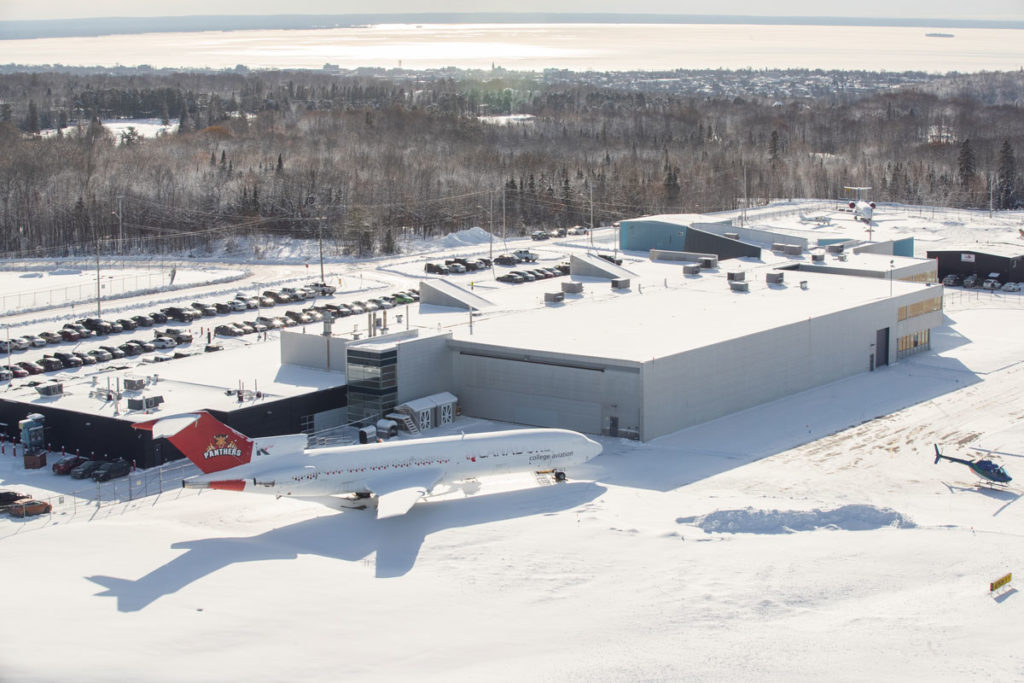 Airport and Airspace
The Goldilocks of training locations, our airport and airspace represent the perfect professional balance of safety, traffic, wait times and weather observances. We operate out of a controlled airport which means enhanced safety from conflicting traffic and other threats while training.
The airport is quieter than a metropolis but busy enough so that students become proficient in radio communications.
We have enough traffic to have a Flight Service Station (FSS) which gives advisories, but we are not restricted to obeying clearance instructions that one would encounter with an Air Traffic Control Tower (ATC – which gives clearances that must be obeyed at all times while flying in the airspace). The weather observation station, part of our FSS, gives accurate and constant updates for students and instructors while on training flights.
Although rarely interrupted by other traffic like at a very busy airport, the North Bay airport offers both runways and taxiways so helicopters can prioritize the use of taxiways, giving way to other traffic for use of the runways. With little to no wait time for take off and landing, we spend less time waiting and more time training. And bonus, shorter training timelines ultimately leads to lower costs to get your licence.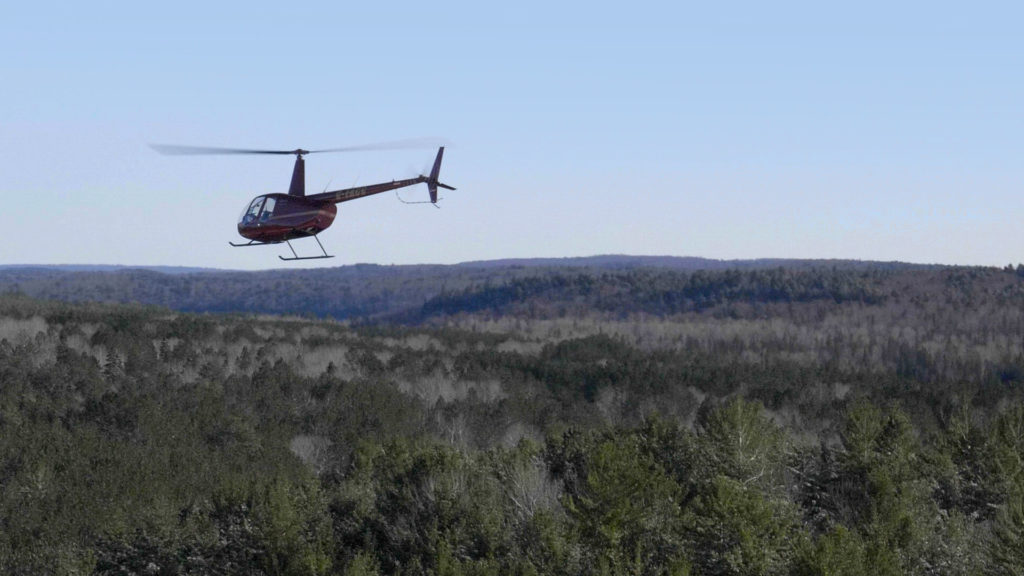 Navigation Opportunities
We are conveniently positioned in a centralized location to fly to other airports, near or far with plenty of options for longer, cross-country trips including Sudbury, Timmins, Earlton, Muskoka, Parry Sound, Collingwood, Tobermory, and more. These airports are similar to the traffic conditions of North Bay, manageable for a student to explore new airspace and procedures, while not compromising safety. With our diverse landscapes and terrain, our student pilots develop strong map-reading skills and are always in proximity to smaller airports. Should weather conditions deteriorate while a student is on a navigation trip, they have plenty of options to divert to which offers realistic experience in preparation for being a licensed pilot.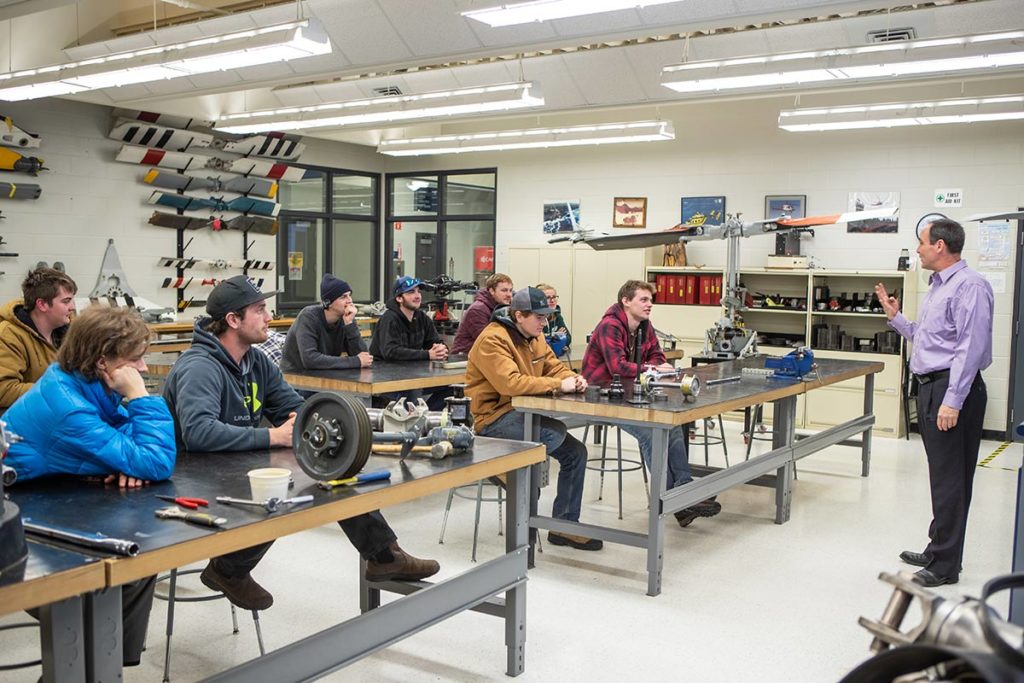 Canadore College Aviation Campus
We are located inside Canadore College's Aviation Campus and have the resources and atmosphere of a college setting without a 2-5 year college commitment. Our Flight training headquarters are right at the airport with no travel between classrooms and hangars.
We have access to amenities of Canadore's College Drive Campus, but are separated from non-aviation subjects. The City of North Bay is minutes away and accessible by public transit, offering a diverse student hub for lifestyle, networking and educational support.
Get more information on the Canadore College Program Here
International Students
Are you an international student looking to get your licence in Canada? We have welcomed students from all over the world including China, India, Mexico, Europe, Indonesia, Brazil, Japan and Dubai. Training in Canada offers many great opportunities and advantages to getting your Canadian or international licence..
Learn more about how we welcome international students here