The Second-Career Pilot – Why it's Never Too Late To Get Your Helicopter Licence
You are probably reading this article because a part of you has always wanted to be a pilot but just never knew how to go about it. And now, you feel like you have waited too long to get your licence and you are worried that you missed your chance and that your age might work against you. But guess what? You didn't miss the boat….you were just waiting for the chopper. Now is your time. Age ain't nothing but a number and we are here to dispel 3 misconceptions about starting a second career in aviation and why it's never too late to become a helicopter pilot. We've also thrown in a few tips to get you started.
1 – I am too old to start flying.
Simply put, you don't have to be "young" to fly. The only requisite needed to become a pilot is to hold your Category 1 Aviation Medical Certificate. Some teenagers may not qualify for this due to underlying health conditions that restrict their "fitness to fly", and some pilots continue to fly well into their 70s and 80s as long as they are healthy and continue to pass their bi-annual medical exam. So contrary to popular belief, you don't need to learn how to fly right out of high school/college, it is not too late, in fact it is never too late.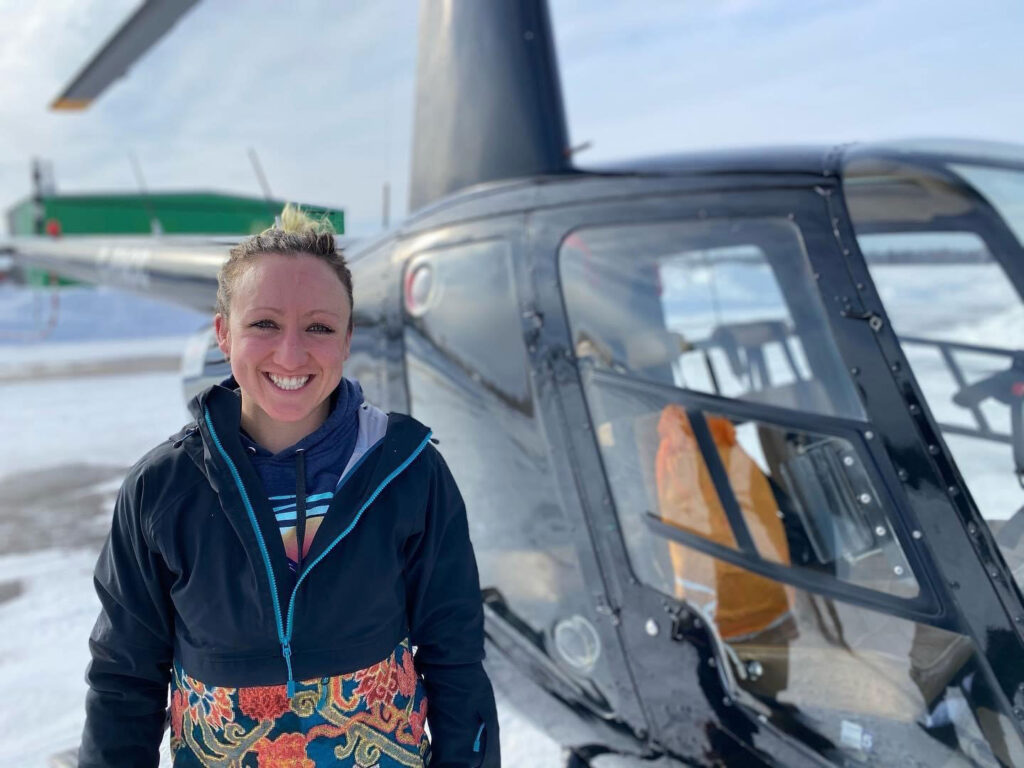 2 – The older I am, the longer It will take to finish my licence.
Learning how to fly and all the other lessons that come with it is a completely individual experience that depends on a student's availability, work ethic and career goals… not their age. It is not uncommon for some of our "second-time students" to make faster progress in their helicopter handling thanks to their years of past experience, such as heavy machinery operation, truck driving, and other special skills that help develop hand-eye coordination. A student who signs up for a 6 month, 9 month, 12+ month program will have all the training, support and encouragement to complete their licence within the timeline they signed up for, regardless of how old they are.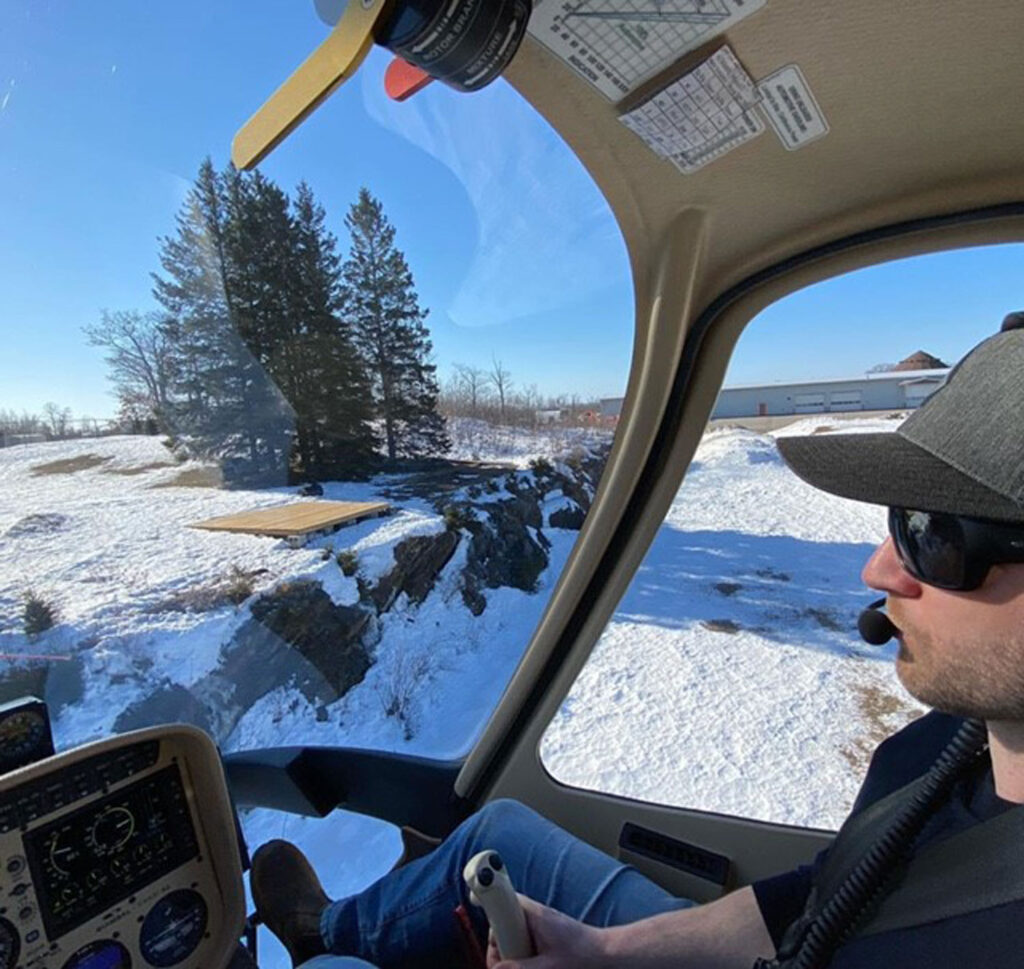 3 – My age will put me at a disadvantage.
The first hurdle a newly licenced helicopter pilot faces in the working world is getting their first flying position at a company. The timing can depend on a lot of factors at the employers' discretion; one of these being trust in their new hire with 100 hours of flight time. If you put yourself in the shoes of an employer who is looking for a responsible person to fly their expensive helicopters, the common consensus is you will gladly choose the mature pilot over the 18 year old (for those of us who were 18 once, you can begin to imagine why.) Joining the helicopter industry later in life gives you an edge for your conduct with customers and coworkers, having previous employment experience, and being professional. Second career pilots always have additional skills to offer at work that make them an asset to the company for other tasks when they don't happen to be in the air.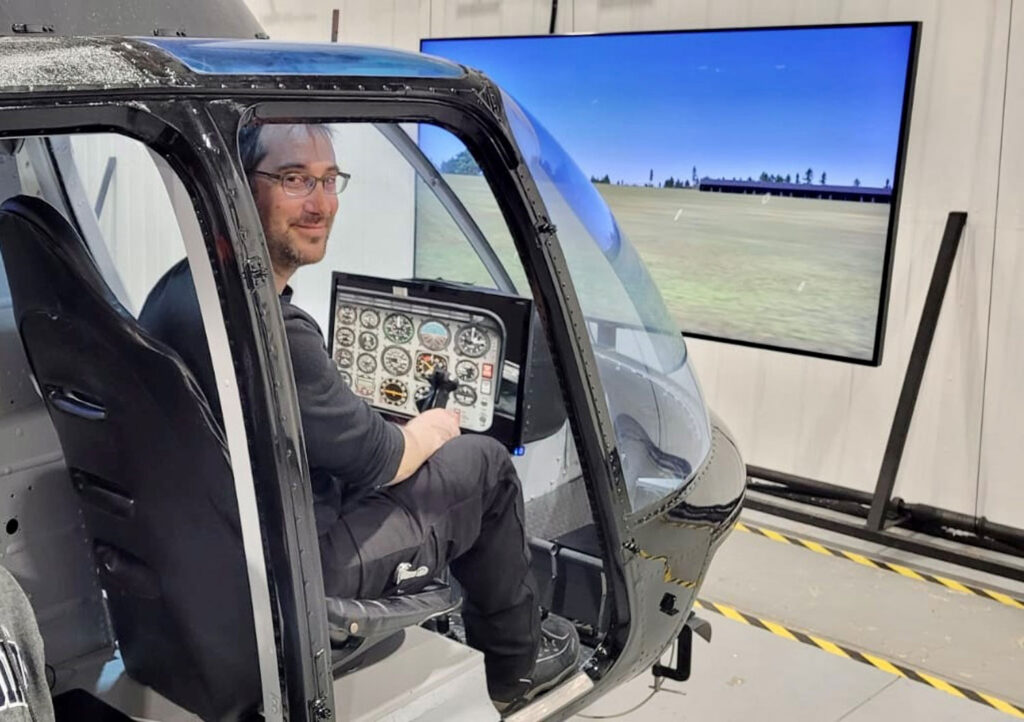 Hot Tip: Do your research.
The unique nature of our industry and the training involved is that it's not commonly known to the non-aviation public; but all the answers are there as long as you start looking, you just need to know the right place to start. With the prerequisites being little to null for most flight school applications, all you need to do to get started is reach out, get all your questions answered, and pick your program. A great guide is to read our Heli Story Do Your Research that applies to students at all stages of life.
Hot Tip: Location is key for our second-career pilots.
We understand it can be a bigger deal for mature students to make the plunge and commit to a brand new field of education when you already have an established career, family, home life, etc. Our advice is if you are relocating for a program, wherever you go be sure that the location offers you a good place to plant your roots. If you would be commuting from out of town make sure the constant travel is sustainable both in your personal/professional life and your life as a student. Check out our Heli Story on how Training in North Bay Makes You A Better Helicopter Pilot for tips on what to look for in a flight school and its surrounding area.
It's Never Too Late to Become a Pilot.
So what are you waiting for? No excuses left. Start your research, reach out, realize your dream. Want to learn more about our professional flight training services? Contact us today at [email protected]