The helicopter industry is already hugely desirable given it's excitement and thrill. With opportunity abound, adventure-seeking women who are drawn to aviation need to know and understand that not only CAN they be pilots… they SHOULD be pilots. In this article, Helicopters Canada Pilot & Student Coordinator Mackenzie Wilson examines the current state of the aviation nation, how the industry is stepping in, working to increase those numbers and even out the playing field (or, air space, if you will).
Truth in numbers… but we are going to change that.
According to the Pilot Institute, women make up less than 7% of pilots in the world,* and in Canada 8% of all licenced pilots are women, or for every 12 pilots, 1 is female.** Only 4% of helicopter pilots are females, or for every 24 pilots there's 1 female. The lack of female representation in aviation stems from years of ignorance and generalization, specifically from the era when aviation was first introduced to society, but the response and solution to change is simple: education and visibility. In the past 10 years, between Essential Helicopters and Helicopters Canada (now collectively known as Helicopters Canada), there have been 22 successful female commercial helicopter pilot graduates. And, within the next 12 months, Helicopters Canada expects to put through another 7 female commercial pilots, which will result in the biggest year for female grads in Heli Can history!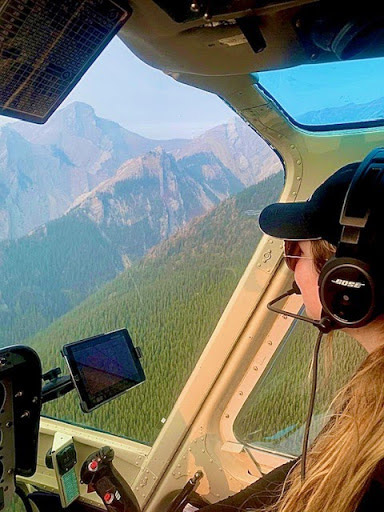 Women tend to make great pilots by nature.
Being detail oriented, great multitaskers, safety driven, adjusting quickly to new environments, and having good stress management, are all common personality traits that make for a successful pilot. These common traits of successful pilots make women appealing to employers since they are known to make fewer mistakes, use effective communication, become natural leaders in their team, and have so many more benefits to offer.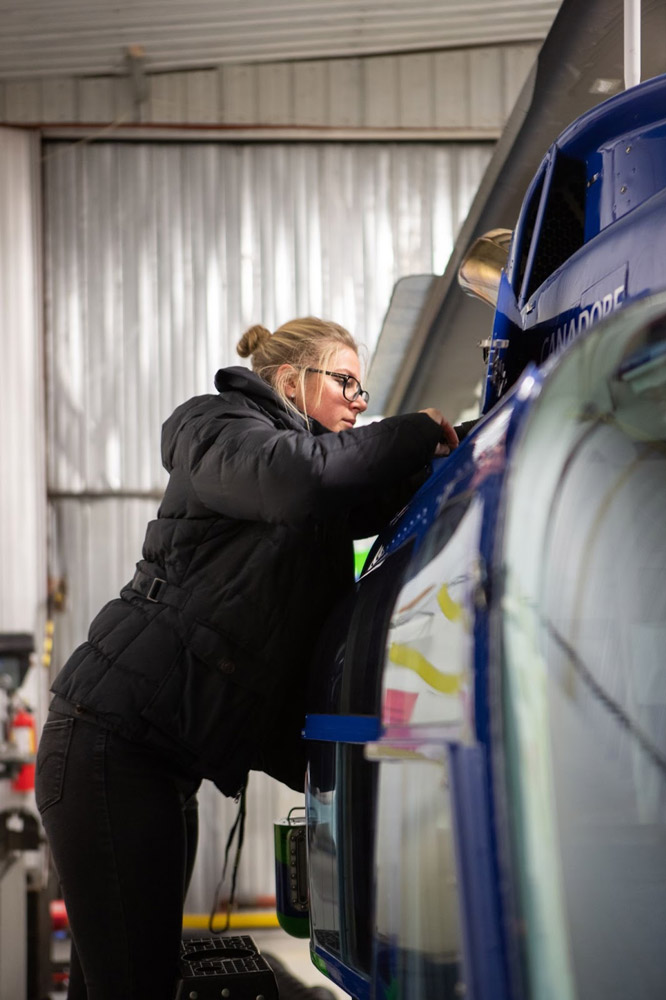 Women are more likely to hold positions of leadership.
Female pilots are more likely to have management roles in aviation companies such as Chief Pilots, Captains, Chief Flight Instructors, Crew Leads, and even Presidents. Male pilots are typically more transient in the companies they work for. They often gain experience, learn new skills, then move on to the next best thing that is new and exciting. Female pilots tend to stay with companies longer as a personal and professional choice, which allows them to climb the corporate ladder and take positions that benefit from seniority and loyalty.
The visibility of women in aviation is being showcased across the world.
As women continue to join the workforce of aviation – not only as pilots but also as engineers, flight crew, air traffic controllers, remote pilots, dispatchers, and more – their instrumental work is being seen. There are studies, organizations, movements, and events specifically designed to educate the world both inside and outside of aviation about the misrepresentation of women in aviation. These recent supports are actively pursuing the call for change to bring more women into aviation and break the stigma that women are inferior pilots. There are even efforts being employed in middle schools to increase the interests of girls choosing education in STEM (science, technology, engineering, math) which is a slot that aviation fits into perfectly.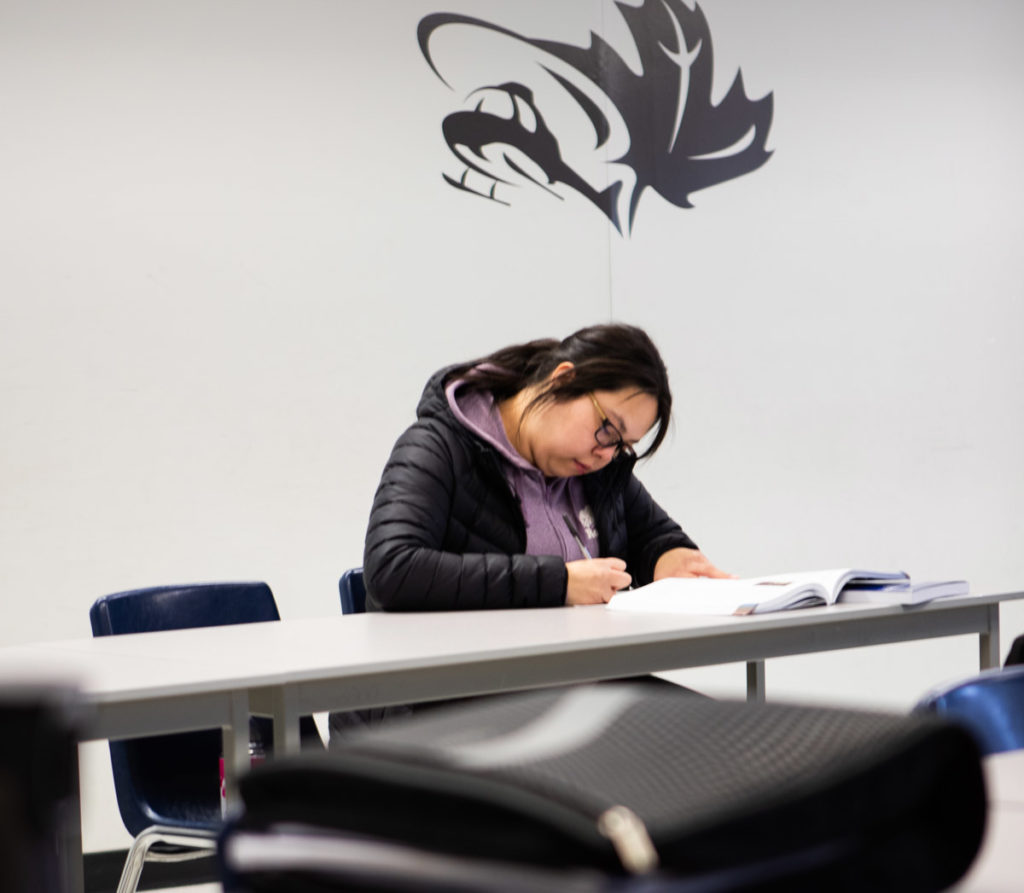 More and more aviation scholarships/bursaries are being designed for, and open only to, girls. They aren't just targeted to women at a certain stage in aviation, but can assist through all stages: women just starting their flight training; women currently in flight training; women established in a pilot career; and women advancing their career with additional training/education. Some of the organizations who can take credit for this huge step for supporting all female pilots include:
A woman in aviation is never alone.
There is a special bond that happens between current and future female pilots that seems to never be severed once created. As soon as a woman expresses interest in becoming a pilot she can expect to be welcomed with open arms into a world of many other women who take personal responsibility for helping her thrive. For every aspiring or future female pilot, there is at least one other female pilot who will take the student "under her wing" to guide her along teachable moments through each stage of her career in aviation. If you are a woman who wants to be in aviation, you will never make the journey alone.
If you are a woman interested in a career in aviation, we want to talk to you! Contact us to learn more about how we have helped women, just like you, launch an exciting and dynamic career in helicopter aviation.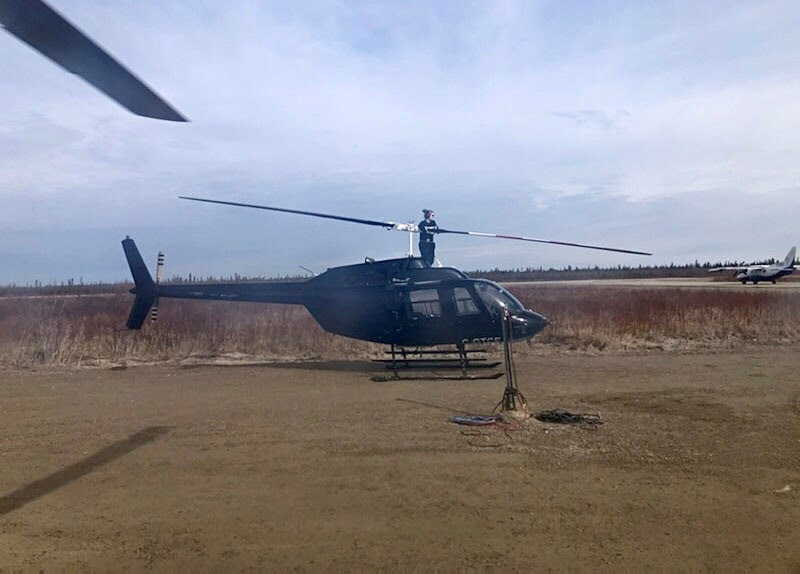 * (2018, https://pilotinstitute.com/women-aviation-statistics/)
** (2020 November, Transport Canada Civil Aeronautics Report #2020-11-22-1A)